Broadband via satellite.
Uncapped, independent VSAT Internet connectivity for remote sites
Our VSAT solution
Access a highly reliable, immediate, high-speed and secure end-to-end satellite-based solution for remote operations with Oasis. Our key advantage is our strong field presence, ensuring that your hard-to-reach site will get the same level of responsiveness and support available in urban areas.
Superior responsivity
Most remote businesses in hard to reach locations suffer from poor service and delayed support, hampering operations and affecting that all-important bottom line.
With a wide-ranging network of local field engineering teams, we are always within reach of even the most remote sites. With Oasis, you get more than helpdesk support—you get the on-site maintenance visits necessary to keep your site functioning properly.
One solution
We offer a total solution tailored to your business' needs. We provide you with an uncapped, unlimited and cost-effective VSAT network regardless of how remote your site is. We work with you from the design stage to implementation and offer comprehensive support during the entire life cycle of the network.
A complete solution
Vast contention ratios
Vast broadband capacity
One hop connectivity
24/7 Network Operations Center
Proactive monitoring
Scheduled maintenance visits
On-call maintenance visits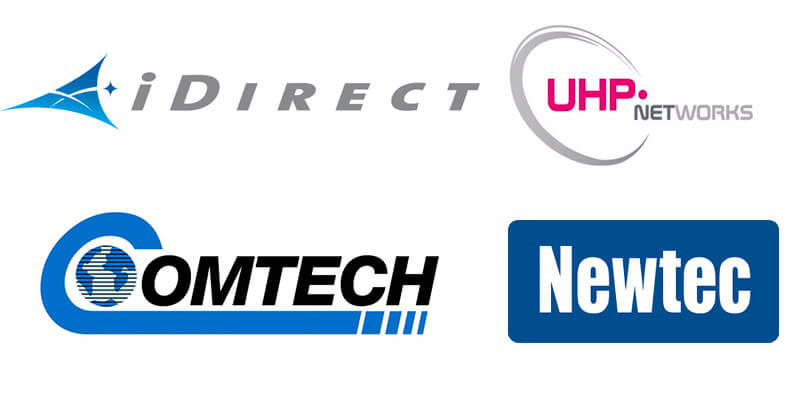 Key features
Link options: Dedicated, shared or customized networks
Frequency bands: C, KU
Applications: Internet, voice, data, video & real-time
Technologies: HTS, DVBS2, SCPC, Teleport and fiber interconnectivity, MCPC, Mesh, TDMA
Connectivity: Service managed from a highly redundant fiber-connected teleport
Equipment: iDirect, Newtec, UHP, Comtech and more
Choose your solution
Whichever solution you are looking for, we take care of every step along the way, from pre-deployment to ongoing support.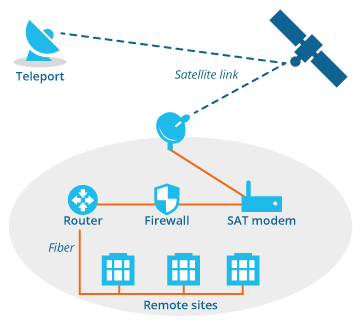 Independent site
For hard-to-reach places that need a high-level of connectivity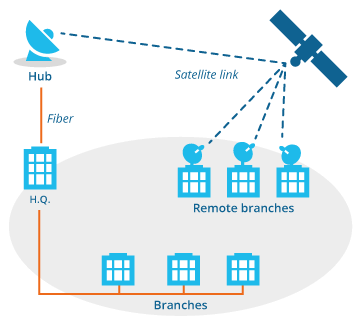 Corporate network
Allows corporate headquarters to establish a network with remote branches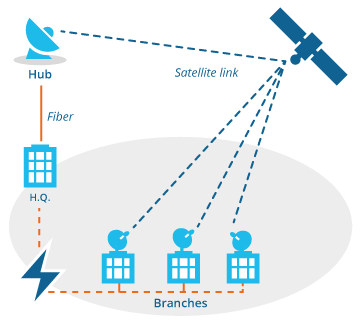 Smart backup
A comprehensive business continuity solution in case of natural disaster and landline failure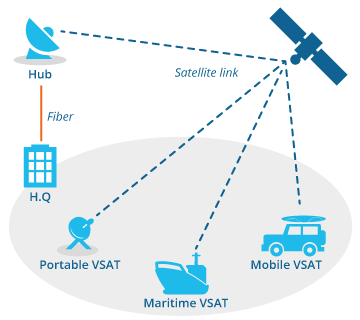 On the move
Rapid connectivity for in-field teams, exploration camps, and maritime and terrestrial sites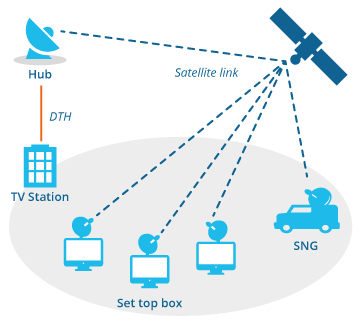 Broadcast
For field TV and radio channels, temporary events and outdoor performances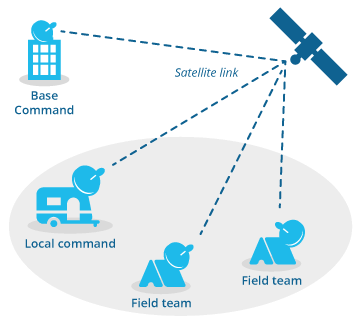 Fast response
For field TV and radio channels, temporary events and outdoor performances


VSAT professionals
As satellite experts with vast experience and members of the Global VSAT Forum, Oasis is certified by GVF to examine technicians who want to qualify as VSAT installers.
End-to-end solution
All your needs from one point of contact
Pre-deployment
Consultancy
Licensing
Site survey
Project management
Network planning
Operation
Integration of 3rd party applications
Integration of peripheral devices
Logistics
Equipment provisioning
Shipping
Customs handling
Warehousing
Equipment forwarding and trucking
Monitoring
24/7 proactive monitoring
Real time alert on network failure
Professional services
Site installation
Construction
ICT services
Ground services
On-site training
Maintenance
Preventative maintenance
On-call corrective maintenance
Your network needs 'boots on the ground'
Network installation in a remote site is not a one-time project and it can't be done remotely. You need a provider that actually lives in the region and is familiar with local regulations and logistics.
And you need that provider close enough to arrive on call and sustain network performance over its entire lifecycle.
That's Oasis- a combination of broadband provider and field services.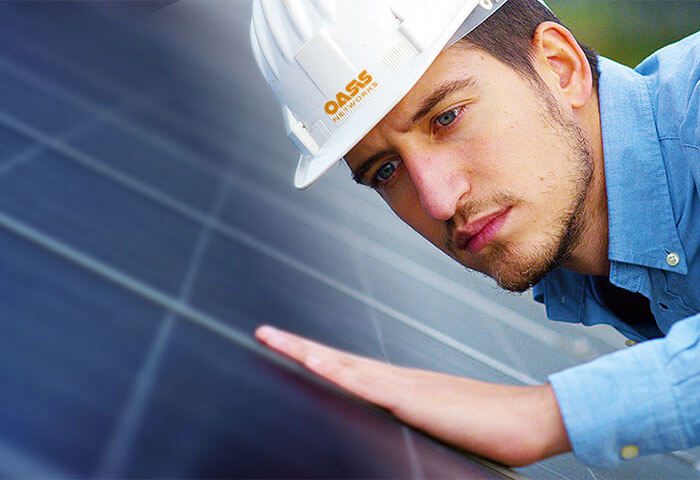 Quality and locality
How do we deliver the advantages of local teams without compromising on high global standards?
'Oasis Academy' 
As official VSAT trainers certified by the Global VSAT Forum, we train our local teams to the highest level of VSAT engineering standards.
ISO standards
Our Network Operation Center service is manned by highly trained engineering specialists with a wide range of IT expertise.
24/7 NOC support
Our Network Operation Center service is manned with highly trained engineering specialists that span all levels of IT expertise.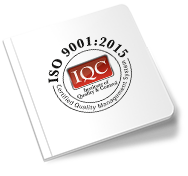 Oasis maintenance program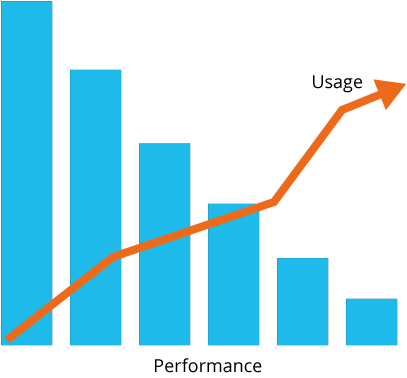 When performance goes down…
Over time, business can grow and add more users, devices, and applications, eventually leading to network failure or degradation that compromises business operations.
Avoid it with active support
We take an active role in keeping the network healthy by regularly monitoring network performance and delivering on-site maintenance and repair visits.
Scheduled and on-call visits
24/7 NOC and help desk support
Case studies
Click to view case study
What customers say about us
Effective troubleshooters
When we contract Oasis we are always satisfied with the results. They carry out work well in remote areas and are effective troubleshooters.
Michael Tolub
VP Sales
Skyvision
Impressive VSAT installation
We were impressed with how well our VSAT installation in Afghanistan was handled. Transparent and professional- a great partner and resource.
Jay Ginepri
Tachyon Networks
Professional results
We used Oasis a number of times and were delighted with the professional results when our core satellite links were installed and upgraded.
Ami Sade
President
Cellcom, Liberia
True professionals
Their skills and knowledge turned an almost impossible task into a success story. They were well prepared and true professionals.
Helit Bauberg
Operations Manager
AfriConnect
Zambia
Fast response and high quality
Over the years, Oasis carried out VSAT installations across Africa, providing good coverage, rapid response times, and high-quality work every time.
Shimri Lotan
MD, Satspace
Saving us time and money
Oasis manages the small details, identifying issues early for a smooth installation saving us time and money, and giving us peace of mind.
Amihay Shamay
Manager Transmission & Infrastructure
Barak ITC
Professional and timely service
I have worked with Oasis Network for more than 7 years. I have used their installation and support services for projects all over Africa and Oasis has always delivered a very professional and timely service. I highly recommend Oasis Networks and I will be using their services again for my new projects.
Peter Wykes
Sales Director
CETel
Installation and support provisioning
Ever since Gilat Telecom & Oasis crossed paths back in 2008, we have kept turning to Oasis for the provisioning of installation and support service, mainly in the African continent. The entire team is extremely dedicated and works 24/7 to achieve the desired goals!
Yigal Feldberg
Head of Supply Chain & Projects
Gilat Telecom
Our preferred provider
A dedicated and committed staff that prioritizes the needs of its clients—that's why Oasis Networks is our preferred VSAT service provider in Africa.
Perez M.Musasira
Technical Operations Manager
DREEL SYSTEMS LTD
Our preferred provider
A dedicated and committed staff that prioritizes the needs of its clients—that's why Oasis Networks is our preferred VSAT service provider in Africa.
Perez M.Musasira
Technical Operations Manager
DREEL SYSTEMS LTD
Dedicated to success
I highly recommend Oasis VSAT services. Their staff is dedicated to the success and has supported us on many mission-critical projects.
Maxim Usatov
Founder
BusinessCom
Quick on site
An array of local teams located close to your site
VSAT experts
Experienced and qualified teams with VGF qualification
Strong field presence
Providing ground services and on-site visitings
Quality

 work

Operate under strict ISO standards
Let's discuss your new project