Oasis Academy.
Courses for organizations and field engineers.
VSAT field engineering courses
We provide theoretical and practical VSAT training sessions, targeting a wide range of trainees levels and backgrounds.
We have courses for organizations that deal with VSATs and want to improve their work and courses for field engineers that want to improve their career.
Learning from field experts
As a professional field engineering company, we educate, deploy, and supervise hundreds of field engineers globally. This extensive experience allows us to provide you with the real-world knowledge you need to excel in the VSAT environment.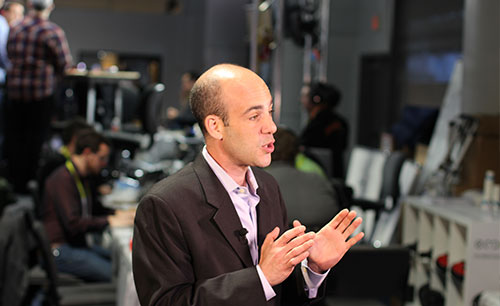 Empower your teams
If your organization deals frequently with VSATs, we offer a variety of courses that introduce your teams — from non-technical staff to professionals — to real-world issues in VSAT field engineering.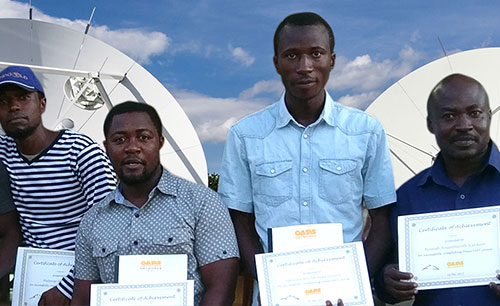 Improve your career
Designed for those seeking retraining and VSAT field engineers who want to improve their skill set and expand their career options. Introduces the latest in VSAT technology and explores all the ins and outs and practical know-how needed to be a skilled VSAT field engineer.
Reasons to take a course at a Oasis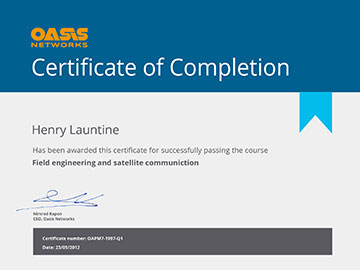 Oasis certification
Oasis Networks plays a pivotal role in the global VSAT industry, our certification validates that you have the knowledge and skills to perform as a field engineer.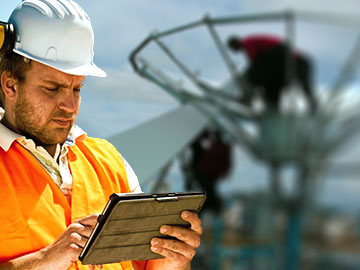 Real-world practicals
We are truly a company with 'boots on the ground', besides theoretical background, our courses provide real-world scenarios and practical knowledge.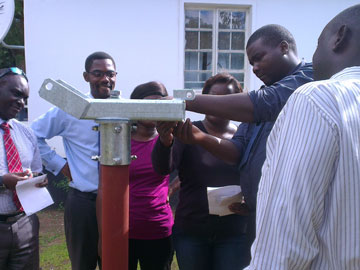 In-person learning
Instructor-led programs are a more effective and efficient method. Courses are more adapted to your needs and learning curve.