Oasis at a glance.
Field engineering services and satellite broadband provider
Field Professionals
Oasis Networks was established in 2004 to provide high-quality field engineering, satellite systems integration, and maintenance services.
We have worked in over 100 countries and successfully completed more than 1,000 projects for clients across a wide range of industry sectors.
We specialize in the delivery of fast and flexible service made possible by over 650 trusted, highly trained and security cleared local field engineers ready for deployment.
# of field teams
More than 650
Field of experty
VSAT and field engineering
Presence
Africa, Asia & LATAM
Customer base
Telcos, mines, energy, enterprises, NGOs and more
Expertise
GVF (Global VSAT Forum) member and authorized examiners
Our core value
We know how to train, qualified and manage local field engineering teams in a way that give us quick access to any place regardless of how remote it is.
We are GVF (Global VSAT Forum) members and authorized examiners and we share our knowledge through different training syllabuses around the globe. We manage our projects under ISO standards.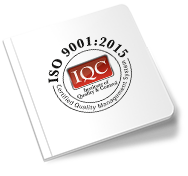 What customers say about us
Effective troubleshooters
When we contract Oasis we are always satisfied with the results. They carry out work well in remote areas and are effective troubleshooters.
Michael Tolub
VP Sales
Skyvision
Impressive VSAT installation
We were impressed with how well our VSAT installation in Afghanistan was handled. Transparent and professional- a great partner and resource.
Jay Ginepri
Tachyon Networks
Professional results
We used Oasis a number of times and were delighted with the professional results when our core satellite links were installed and upgraded.
Ami Sade
President
Cellcom, Liberia
True professionals
Their skills and knowledge turned an almost impossible task into a success story. They were well prepared and true professionals.
Helit Bauberg
Operations Manager
AfriConnect
Zambia

Fast response and high quality
Over the years, Oasis carried out VSAT installations across Africa, providing good coverage, rapid response times, and high quality work every time.
Shimri Lotan
MD, Satspace
Saving us time and money
Oasis manages the small details, identifying issues early for a smooth installation saving us time and money and giving us peace of mind.
Amihay Shamay
Manager Transmission & Infrastructure
Barak ITC
Professional and timely service
I have worked with Oasis Network for more than 7 years. I have used their installation and support services for projects all over Africa and Oasis has always delivered a very professional and timely service. I highly recommend Oasis Networks and I will be using their services again for my new projects.
Peter Wykes
Sales Director
CETel
Installation and support provisioning
Ever since Gilat Telecom & Oasis crossed paths back in 2008, we have kept turning to Oasis for the provisioning of installation and support service, mainly in the African continent. The entire team is extremely dedicated and works 24/7 to achieve the desired goals!
Yigal Feldberg
Head of Supply Chain & Projects
Gilat Telecom
Our preferred provider
A dedicated and committed staff that prioritizes the needs of its clients—that's why Oasis Networks is our preferred VSAT service provider in Africa.
Perez M.Musasira
Technical Operations Manager
DREEL SYSTEMS LTD
Dedicated to success
I highly recommend Oasis VSAT services. Their staff is dedicated to success and has supported us on many mission critical projects.
Maxim Usatov
Founder
BusinessCom
Let's discuss your new project