BOOTS ON THE GROUND.
We are truly in the field providing Field engineering and satellite broadband services for remote areas
As both a field engineering company and a team of satellite professionals, Oasis provides you with a total solution for broadband connectivity at your remote site. Our network of highly competent, local field teams is within easy reach of any site, providing a level of availability and prompt support – an important issue for businesses operating in hard to reach locales.
Satellite broadband
End-to-end connectivity solution
Logistics
Shipping, warehousing, staging
NOC service
24/7 'white label' help desk
Field engineering
Specialized engineering and management services
Telcos
The team at Oasis serves as your remote eyes and hands, providing you with a comprehensive range of ICT and field engineering services.
We are there in the field for you, taking care of your customers on your behalf– during any stage of a project – providing logistics, ground services, maintenance, NOC service and more..
Oil & gas
We provide reliable communications solutions for remote offshore and onshore operations for drillships, semi-submersibles, jack-up rigs, production platforms, and FPSO vessels.
Our total solution includes Intranet and Internet, VoIP lines and managed PBX, video conferencing, SCADA, streaming Video for ROV offsite communications and more.
Enterprise
Addressing companies of all sizes, we deliver high-speed, continuous and reliable Broadband connectivity scaled specifically to a company's scope and needs.
Our turnkey solution not only addresses your field needs but also provides ongoing monitoring of your site's performance, maintenance, and 24/7 support.
Check out our Logistics Services >
NGO
We provide ubiquitous, redundant satellite coverage and critical connectivity solutions designed to support underserved areas.
Our offering can suit long-term, mobile, or temporary projects, and addresses issues such as distance learning, telemedicine, or rural communication.
Mines
We deliver complete end-to-end satellite communications solutions to support site operations and ensure the welfare of your staff during all phases of the business lifecycle.
The Oasis solution includes critical Internet, voice, video, data and security solutions, along with the integration of live streaming applications.
Construction
Leverage our complete end-to-end satellite communications solutions in support of site operations and staff welfare during all stages of the business lifecycle with Oasis.
We offer critical Internet, voice, video, data and security solutions, as well as live streaming application integration.
Global or Local? we're both
We lead projects with local teams trained and qualified in 'Oasis Academy' working global procedures and ISO standards.
For you, this means that your remote site will get the same quality and the same level of availability as in dense areas.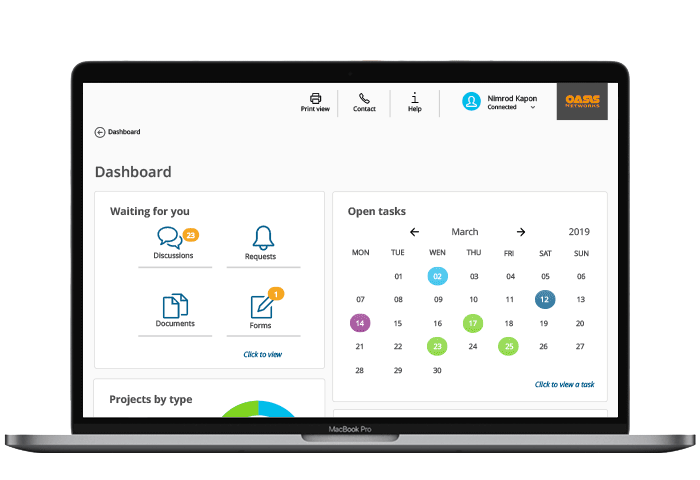 Control your project
Project Management app
We offer you a cloud-based project management tool that helps you plan, manage, and track your project's progression from start to finish.
Our responsive, user-friendly interface makes it easy to compile tasks, reports, and visual data at the end of the project and archive this data for future use.
Streamline processes via a single communication channel and save time, effort, and money with our Project Management app.


VSAT professionals
As satellite experts with vast experience and members of the Global VSAT Forum, Oasis is certified by GVF to examine technicians who want to qualify as VSAT installers.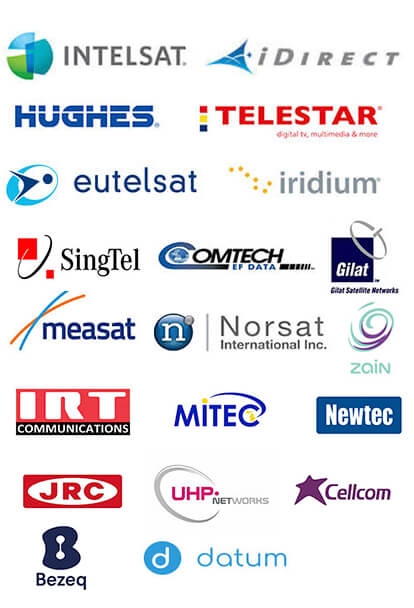 Let's discuss your new project