Singtel
Turnkey systems integration project in multiple remote locations, DRC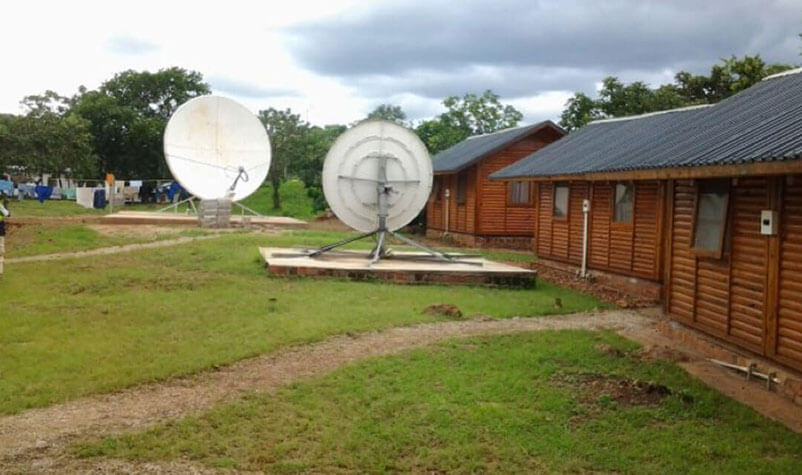 Challenge
Key challenges involved a short project lead time together with the need to gain both operating licenses and multiple installations in remote locations.
Solution
Full turnkey solutions for project control and delivery from planning and procurement to installation and ongoing maintenance.
Advantage
Strategic partnerships with local entities secured the correct licenses, reliable local engineers and ISO 9001:2008 certified project management ensured quality delivery.
About the project
A turnkey systems integration project was developed for Singtel, a leading global service provider – in Katanga, DRC on behalf of their client – a world leading US-based natural resources Company with 35,000 employees worldwide.
The client wanted to establish satellite communications between several remote and city-based sites together with their US HQ.
Total project duration from planning to implementation lasted 8 months with ongoing maintenance.
Initial Planning
An site survey was conducted by the local engineering team included estimations of the technical parameters, cable run, identification of antenna locations for both indoor and outdoor units and an EMI Survey. In addition, the preparatory work assessed electrical requirements and civil works required.
Equipment Provisioning
As an independent service provider, the right equipment advice was given with specifications and suppliers identified. Equipment procured included dish, modems and all accessories.
Shipping Customs
All airfreight shipping, customs clearance including paperwork submission, equipment storage and local forwarding was managed in order to ensure equipment arrived on-site via domestic transport including air and truck.
Let's discuss your new project